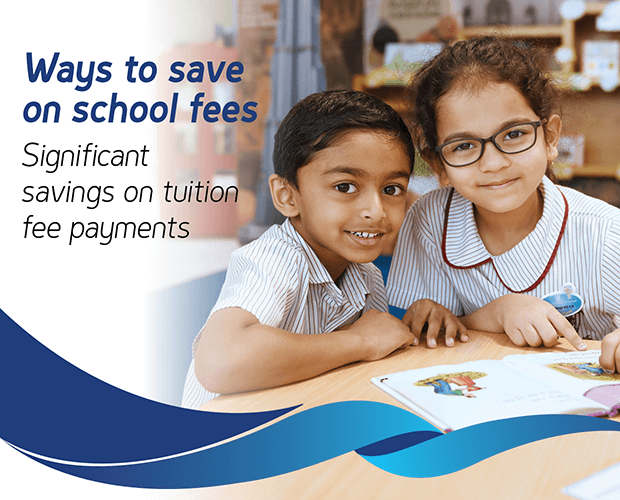 How to save on your fees
As a GEMS parent, there are many ways you can save on your annual school tuition fees
At GEMS Education, it is not just about financial support. We are always looking at ways we can evolve to ensure that we provide families with a quality education no matter what curriculum or fee point.
Here are some of the ways our parents can save on their school tuition fees: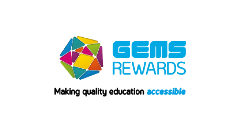 With GEMS Rewards, GEMS families can explore a range of saving opportunities which help towards reducing the overall impact of annual school fees.


FAB / GEMS Co-branded Credit Card
Get up to 4.25% discount on your tuition fees
0% processing fees
12 months easy payment plan with 0% interest
Earn FAB Reward points to be used towards tuition fee payments
In addition, enter a draw to win back your children's school fees. View details and conditions here.

Prepayment Discount On Annual Tuition Fees*

Receive an upfront 4% discount when the annual school fees are paid in advance. Payment can be made through any mode of payment.
* Terms and conditions apply: Applicable only to schools where new Academic Year (2021-2022) commences in April 2021. All outstanding fees must be settled in order to avail this offer. Offer ends on 31 March 2021.

Education Loans
Avail pre-negotiated education loans with special rates for GEMS parents with our partner banks.
Emirates NBD:
Call: Aamir Yousuf on +971 56 576 7612
Email: [email protected]
HSBC:
Call: Call: Irina Prunescu on +971 56 993 2238 or Syed Yousuf on +971 50 840 3518
Email: [email protected]
GEMS and Bank Points
Use your existing loyalty points earned through our partner banks and your GEMS points earned through the app to pay school fees

Pay Your Fees Using Etisalat Smiles Points
You can now link your Smiles & GEMS Rewards accounts, allowing you to transfer your Smiles points to GEMS Rewards points in real time to pay for your child's tuition fees!
Questions?
Do you want to know more about how you can become a GEMS parent and the various options available to save on your children's annual school tuition fees?
Request a call back now and a school representative will get in touch with you to answer all your questions.