Elementary Curriculum at DAA
Elementary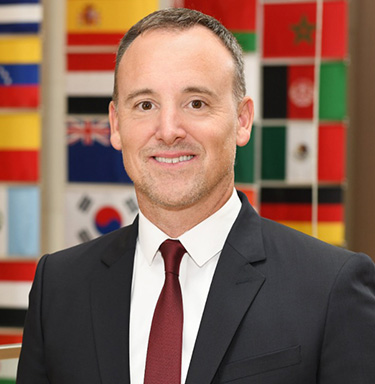 Gemma Parker
Head of Foundation Stage
Meet The Elementary Executive Principal
"We embrace an Inquiry-Based/Design Thinking Model of Learning; we utilize technology as an educational tool; we believe that we are a community of learners; we foster innovative thought through innovative space; and we ensure our students possess the foundational skills of literacy and numeracy"
Explore the Middle Years Program
What is the MYP?
The MYP is a programme designed for students ages 11-16.
Teaching in IB programmes is:
Concept-driven

Planning and teaching through concepts that are transferable to new contexts

Contextualized

Reaching beyond the scope of individual subjects to establish relevance

Collaborative

Promoting effective teamwork and purposeful/productive collaboration

Differentiated

Providing access to learning for a diversity of learners

Informed By Assessment

Balancing assessment of, and for, learning
Through the six teaching principles stated above, the IB and GIS agree that students learn best when they investigate personally, and locally and globally significant issues by:
formulating their own questions
designing their own inquiries
proceeding with research, experimentation, observation and analysis that will help them find their own responses to the issues
Secondary Curriculum Guides
More to Explore
Pillar Page 1

DAA has an American Curriculum that embeds creative design, cutting-edge robotics and digital fluencies at its core

Pillar Page 2

Finding the right university for our diverse group of students is paramount

Pillar Page 3

Founded over 20 years ago, DAA is the only outstanding American Curriculum school in the United Arab Emirates since 2011.