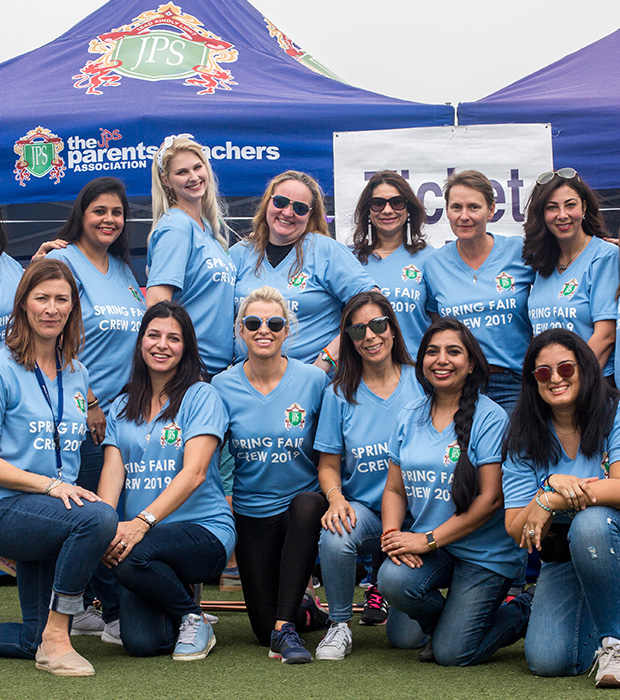 Parents Association
Parental Involvement at GEMS Jumeirah Primary School
GEMS Jumeirah Primary School encourages parents to be as involved as they can in school life and there are many ways to get involved!
We have a very active Parent Teacher Association (PTA) which runs various activities and events, such as International Day, Pink Bake Sale, Santa Party, Spring Fair, Mother's Day, Father's Day, End of Year Parties, etc. throughout the year for our students and for the wider JPS community. Involvement in the PTA is a great way to start helping in school.
Becoming a class representative or sharing this role with another parent is an excellent way to get involved in school life, as well as welcoming new families to the school. This also provides opportunities for social interaction for class parents and children outside of school.
The Principal, Senior Leadership Team and Parent Relation Executive (PRE) meet regularly with class representatives for coffee mornings throughout the school year to discuss topics and circulate information to the wider JPS family.
At GEMS Jumeirah Primary school, we believe that parents' opinions matter and we welcome regular feedback on all areas of the children's learning and school life to ensure school staff and parents are working closely to improve and innovate the education on offer.