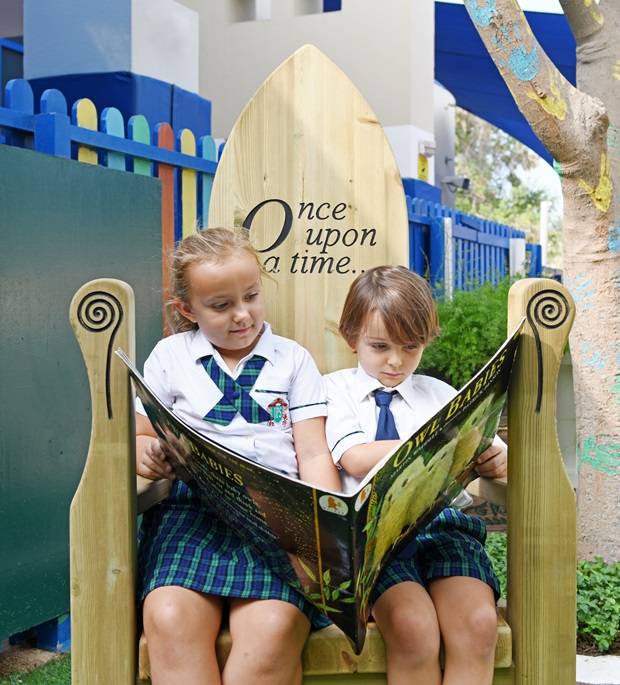 Extra-Curricular Activities
Enriching the lives of our children
Please note: We are not offering school-led after school programmes at the moment. However, sports-led activities in the morning for students in Year 3 and upwards are still being continued.
The After School Activity (ASA) Programme is an integral part of GEMS Jumeirah Primary School and provides a rich variety of activities for children to participate in after the academic programme has finished. Through participation in these activities and events, children expand their horizons, learning new skills and developing new competencies.
In addition to the physical development and the exploration of interest, children learn the thrill of challenge and competition, the importance of concentration and dedication, the spirit of teamwork and a sense of accomplishment.
All children have the option of taking paid clubs which are organised through ESM and GEMS Academy Plus. These activities are emailed to parents each term and include:
| | | | |
| --- | --- | --- | --- |
| HORSE RIDING | GYMNASTICS | FOOTBALL | SWIMMING |
| BALLET | CHESS | STEAM | KARATE |
Children in years 1 – 6 are invited to take part in the teacher led activities which begin after the school day ends. In Years 1 and 2 children have the opportunity to take part in 1 ASA per week and children in Years 3, 4, 5 & 6 may have the option to participate in 2 ASAs per week. Islamic students have the option to take an enhancement subject after school which is a lesson other children participate in during the school day.
Activities vary from term to term and students may choose from an impressive selection of activities such as:
| | | | |
| --- | --- | --- | --- |
| ART & CRAFTS | MUSIC FUN | BOARD GAMES | UKULELE |
| MINDFULNESS & YOGA | CHOIR | SCRAP BOOKING | CROSS STITCH |
GEMS Jumeirah Primary School is also pleased to host community groups such as Rainbows, Guides and Explorers.
Sports Programme
The sports programme for Years 3, 4, 5 and 6 is extensive and offers GEMS Jumeirah Primary School children the opportunity to further develop skills they have learnt in lessons, by participating in after school sports teams and squads.
As they become able, competition becomes more important with inter-school fixtures throughout the year. The school runs a seasonal sports programme with teams regularly competing against other BSME schools in the region with much success.
The Performing Arts
All aspects of the performing arts are highly valued and integrated into the curriculum at GEMS Jumeirah Primary School. Children are encouraged to participate in a wide range of activities to explore and develop their skills in Music, Dance and Drama.
Visual Arts
Art is used as a vehicle to create confidence, develop concentration and to provide an opportunity for self-expression. Children also develop collaborative skills by working on group projects.
A variety of mediums - paint, ceramics, metal, textiles, paper, sculpting material and more - are used throughout the school.
The artistic energy is celebrated each year when the school hosts its annual Arts Festival, opening the school to our community to celebrate the artistic skills and talents of our children.
Music
GEMS Jumeirah Primary School Music Program provides opportunities for all children to participate in a variety of musical activities and events. Some of these events include choral evenings, musical productions and assemblies, as well as concerts with visiting musicians and those in the local community.
Many of the students also take part in private instrumental tuition offered at school or musical activities such as choir or recorder club. The instrumental tuition programme continues throughout the school day.
In Music classes students learn to use musical concepts and vocabulary through interactive singing, listening and writing activities.
The exploration of Sound, Pitch, Rhythm, Orchestration and many other topics is an ongoing process of active participation through which students discover and expand their knowledge of the Musical World both present and past.
Drama
Theatrical productions are integral to school life at the school and all children are given the opportunity to participate in these during the year. They provide the opportunity to develop confidence, teamwork and share a great sense of accomplishment.
The Year 6 productions are a visual feast and in recent years have included adaptations of 'The Jungle Book' and 'Peter Pan'.
Dance
Dance is a compulsory component of our Physical Education programme. All children have the opportunity to experience creative expression and visual performance through this medium. A variety of themes are explored inspired by music and imagery. GEMS Jumeirah Primary School also has thriving dance clubs which are accessed through our ASA Programme.
JPS Camps and Outdoor Trips
Every year all of the children in Year 4, 5 and 6 are given the opportunity to participate in an outdoor experience, ranging from a one to two night camping encounter.
Camps are vital part of the learning that happens in school; it directly relates to our learning skills programme and gives children the skills to become lifelong learners. They build confidence, self-management skills and have the opportunity of be a part of a team in a fun, safe and exciting environment.
School camps are memory making moments, when children get the opportunity to step out of their comfort zones and try new activities and learn new skills.
Activities which the children take part in include kayaking, abseiling, mountain biking, zip line and are all based on the theme of confidence building and team work. The camps are a popular event within the school calendar and it is with thanks to all the instructors, teachers and children for making it such a memorable experience!
All children experience a wide range of school trips throughout the academic year which enhance their learning and support the curriculum. This is a great part of their learning journey and range from trips to the theatre to the underwater zoo.