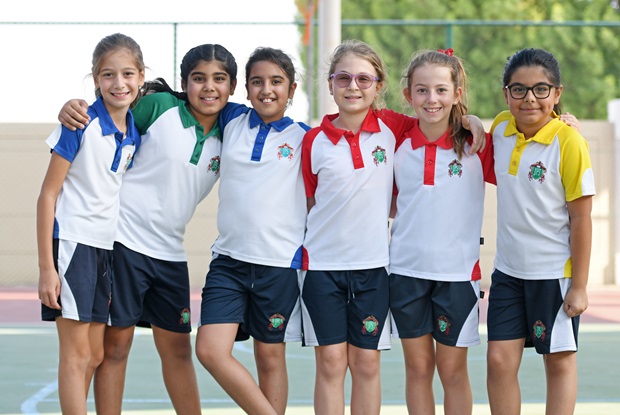 Awards & Success
Celebrating and rewarding success
H.H Sheikha Fatima Bint Mubarak Award for Excellence
This annual award includes a memento and a scholarship to cover a year's tuition fee at a GEMS school. The award was introduced by GEMS in 2005 to honour Her Highness Sheikha Fatima Bint Mubarak, wife of the late President His Highness Sheikh Zayed Bin Sultan Al Nahyan, for her contributions to the empowerment of UAE women and her support for excellence in all areas. The event acknowledges Her Highness' role as mother of the nation and for her vision to celebrate and support women's achievements and self-determination.
These outstanding girls are nominated by their schools and are chosen based on outstanding academic success, significant contribution to environmental concerns, a high level of commitment to the communities they live in and their demonstration of world citizenship.
The award is another example of the commitment by GEMS Schools to recognize and celebrate the achievements of GEMS students, while providing them with quality education.
TIMMS 2019
High International Benchmark achieved in Science
Trends in International Mathematics and Science Study (TIMSS) is an international assessment of student achievement in mathematics and science at the fourth and eighth grades. Dubai was one of the 64 countries to participate in the TIMSS 2019 cycle, having set itself the ambitious target of being placed in the top 15 countries as per the UAE Vision 2021.
At Jumeirah Primary School, 46 students from our Year 5 cohort were assessed in 2019. We are extremely proud to report that our students have achieved a High International Benchmark score of 611 for Science, a commendable 30 points higher than our score in 2015. This is also significantly higher than the average of private schools in Dubai, among all curriculum categories.
We are delighted that our results highlight our commitment, as a school, to both the conceptual, as well as the practical and applied study of Science.