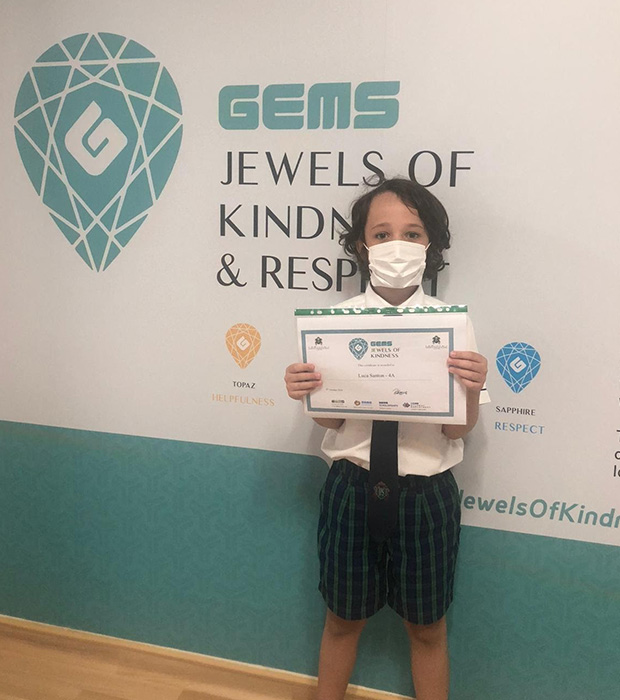 Jewels of Kindness and Respect
At JPS, we care about a values-led education and seek to encourage students to grow and develop their personal and interpersonal qualities. The GEMS Jewels of Kindness & Respect initiative has been created to encourage students to think about showing all the qualities of kindness, such as respect, empathy, helpfulness, and compassion, to their friends, family and wider community with the belief that children learn best when there is close collaboration between home and school on core values.
Every week, we celebrate eight children, one per year group, so lots of children have the opportunity to be recognized throughout the year.