From JPS to JC
Our Students' Journeys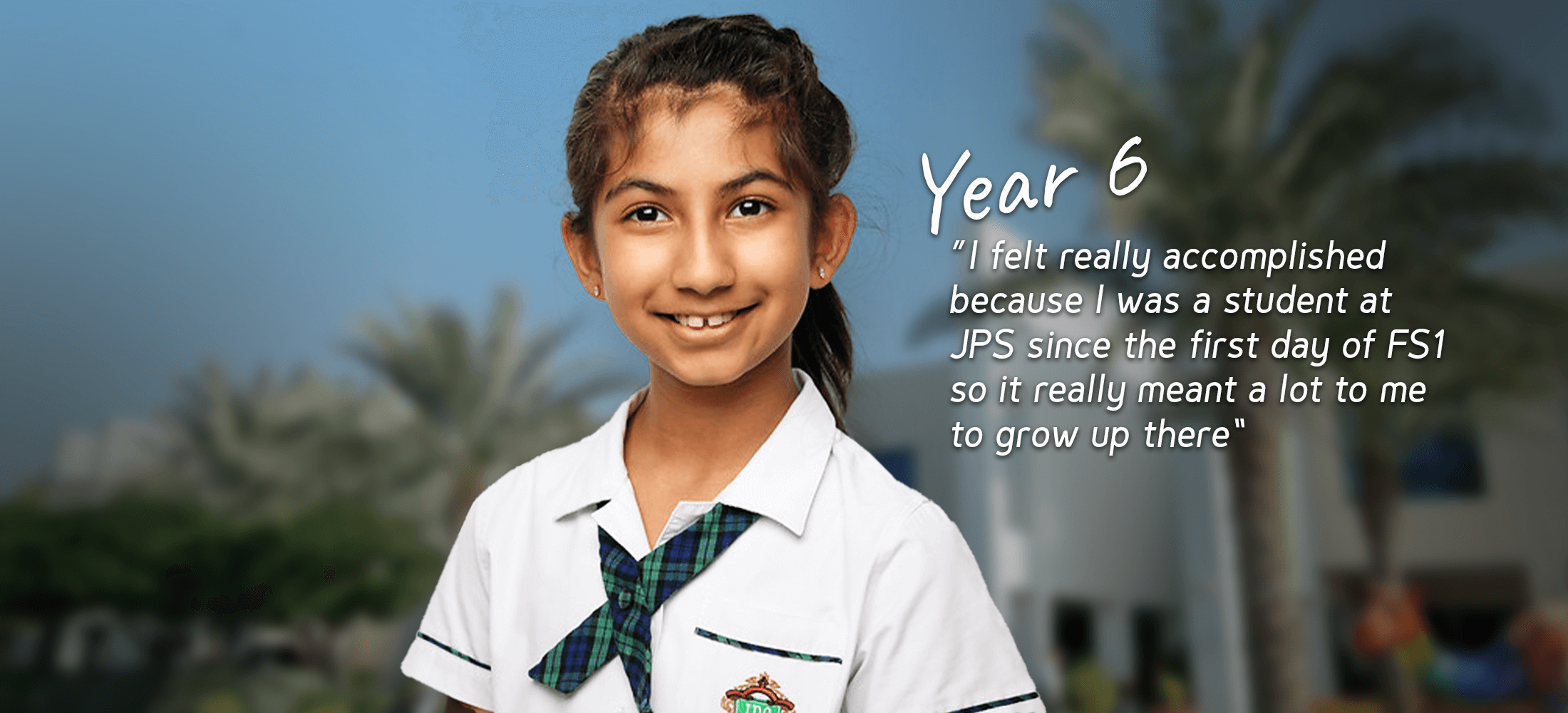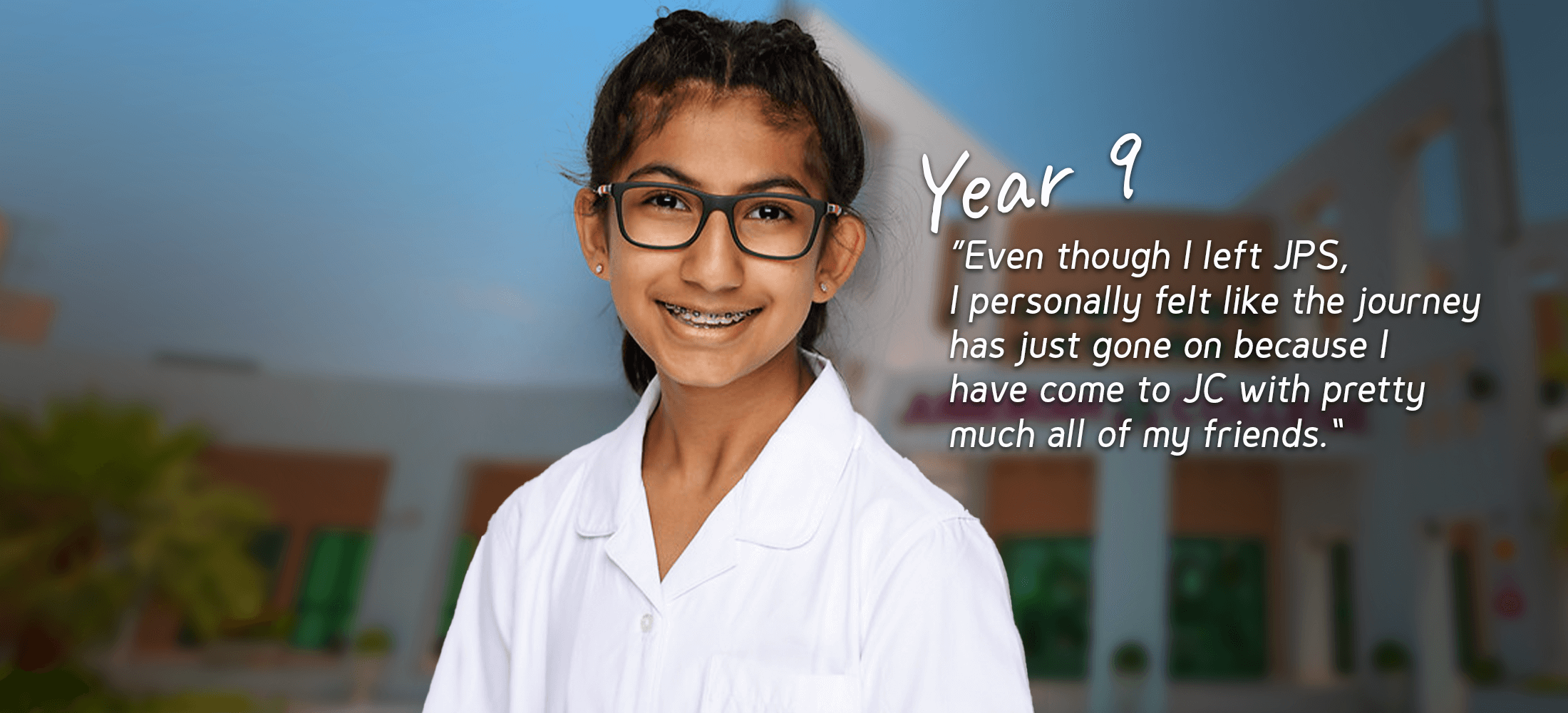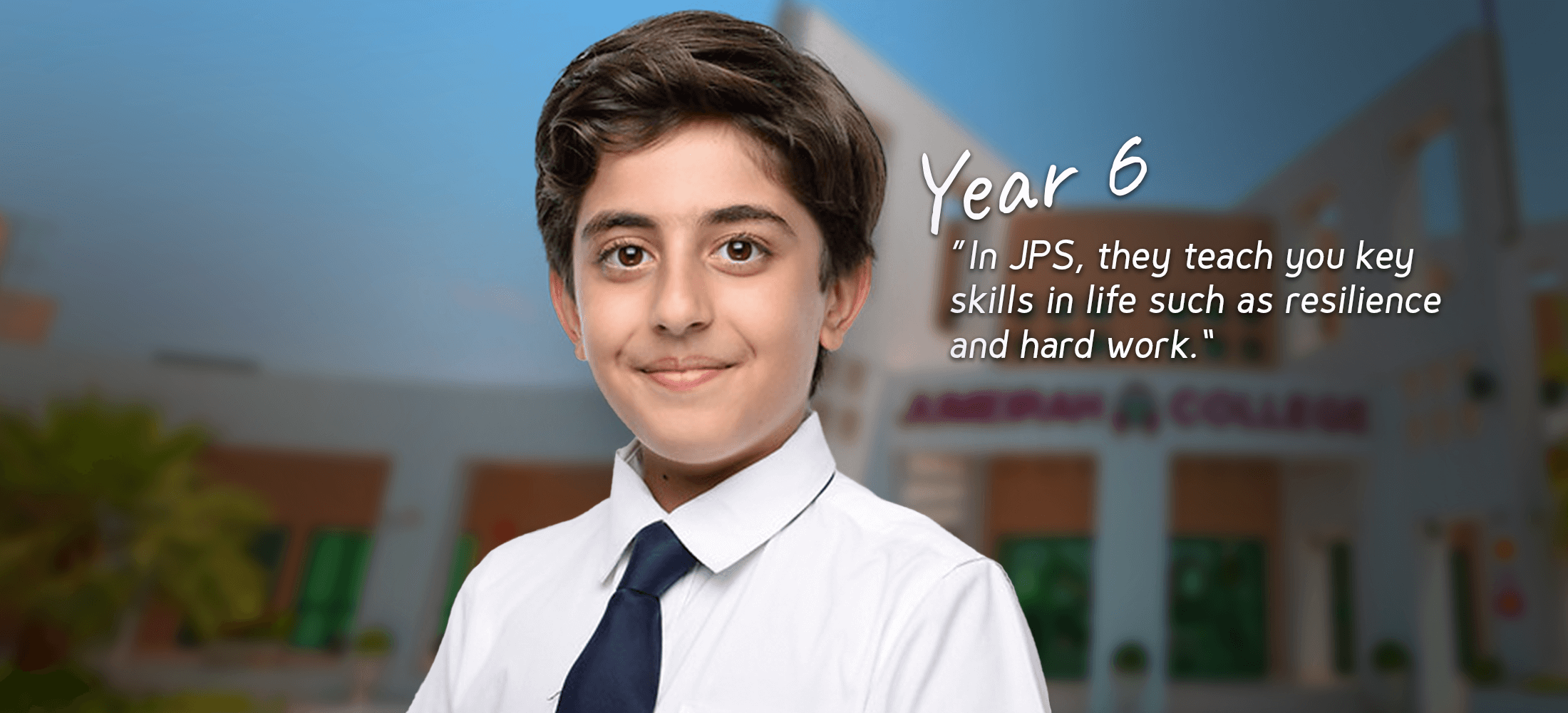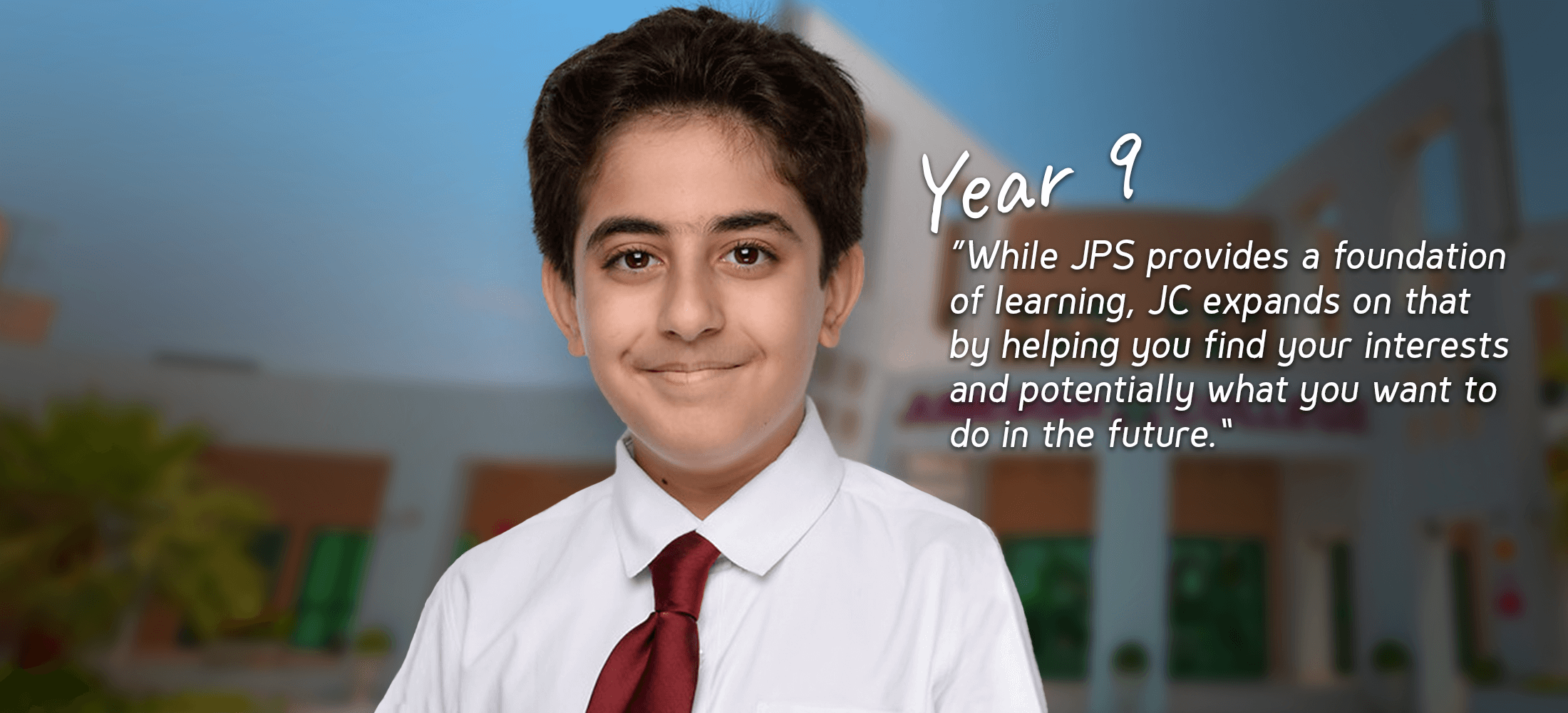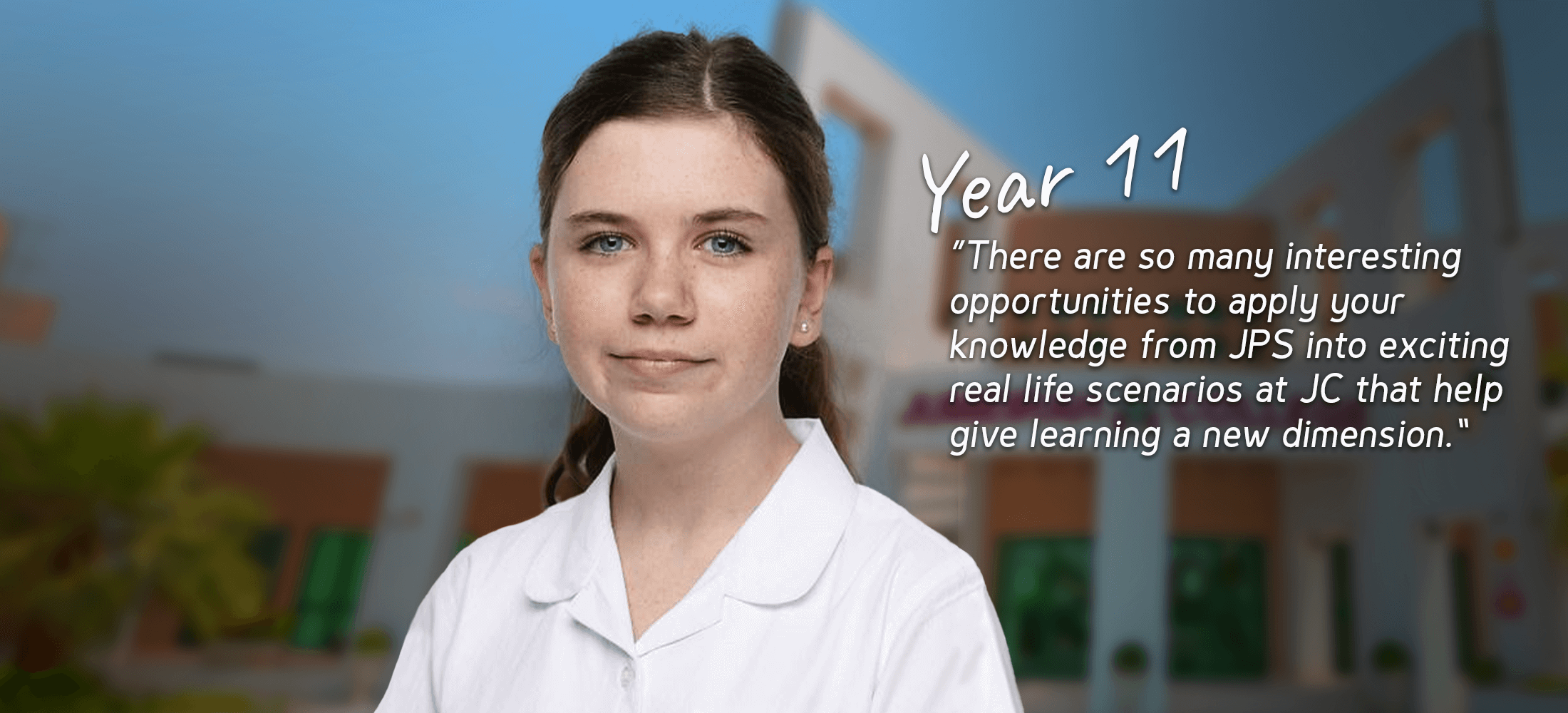 A SEAMLESS

Journey
From as early as year 4, JPS students are exposed to enrichment activities at Jumeirah College.
THE CONNECTION BETWEEN

JPS and JC
The best thing about moving on from JPS to JC was the fact that most JPS students continue onto JC, allowing for a smoother transition. A brand new scary school is slightly less intimidating when you're surrounded by familiar faces!"

Coming from JPS was definitely a great advantage - the community of friends and classmates that I had there were mostly present at JC as well. This made adjusting to a new school much easier and more exciting. Friends can help each other out as well as making new friends - it was a great experience over all!"

JPS prepared me for JC by already giving me an exceptional education to prepare me for my studies in secondary school."

In JPS, they teach you key skills in life such as resilience and hard work which are explored greater in JC as the curriculum is tougher."

When I first joined Jumeirah College, I certainly hoped that I would fit in well and it would be a smooth transition. I now realise that because of my time in JPS, this happened."

I felt excited to try a new school and JPS was amazing especially in year 6 so I was very excited for what JC had to offer and from a learning perspective it was amazing."

JC completed my journey as i still have friends from JPS and they will stay forever friends."
100

%

of JPS students are offered a place in JC

18

.75%

of last Year's 13 students who graduated 2019-2020 started their foundation journey at JPS