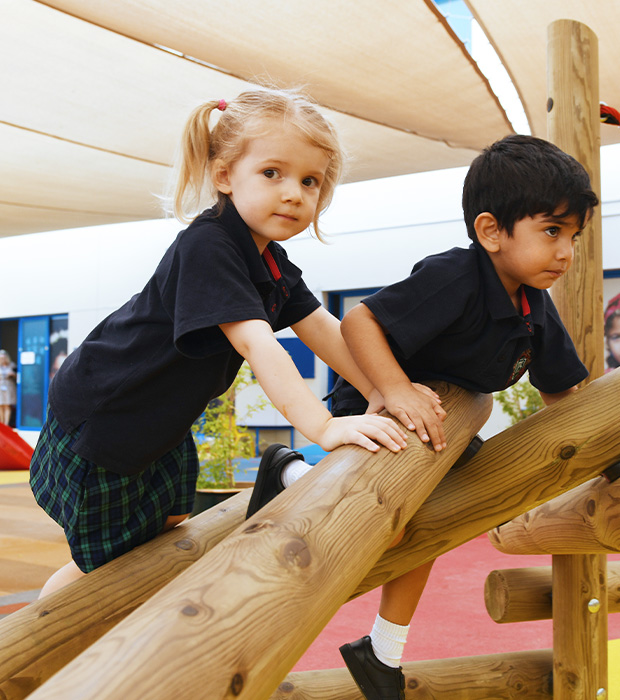 Admissions Process
How to begin your child's journey...
Admissions Overview
Age as of 31st August. Applicable for all new FS1 – Year 2 students enrolling from September 2023.
GEMS Jumeirah Primary School is an inclusive school and does not discriminate against any child or their family regardless of nationality, ethnicity, religion or educational need. The GEMS vision for Inclusive Education is that we achieve excellence together by all students receiving the support they need to meaningfully belong to their school and wider community, feel valued for their contributions, engage purposefully in learning and experience academic, cultural, social and emotional success in a common learning environment.
At GEMS Jumeirah Primary School, we welcome children with a range of learning preferences, including students of determination (students with special educational needs and disabilities), students who are gifted and talented and students who are English Language Learners. Our staff are committed to educating all students in a common learning environment with similar-aged peers. At GEMS Jumeirah Primary School, diversity is made visible as a strength, respectful relationships are continually enhanced and all children fully participate in learning through adjustments and teaching strategies tailored to meet the diverse range of learners reflected in wider society.
Prior to admission, each child takes an age-related placement test to ensure that they are placed appropriately. Further specific assessments may be recommended prior to an offer being issued. Please share full details of any special educational needs, individual education plans (IEPs) and any Educational Psychologist, Pediatric, or other specialist reports (e.g. Speech and Language or Occupational Therapy) if completed. Sharing educational history or undertaking further specific assessment prior to a place being offered are essential so that staff can ensure an appropriate assessment of educational need and that educational plans and resources are in place. Admission is not conditional on the submission of a medical diagnosis and we have effective transition processes in place for all children.
Students are not refused admission based on their experience of a special educational need or disability (SEND) and we give sibling priority for admission to students who experience SEND. Staff follow the Knowledge and Human Development Authority (KHDA) guidance and procedures for scenarios where, very rarely, it may not be in the best interests of the child to be placed in Jumeirah Primary School. This information will be shared with the KHDA, following expected procedures.
Admissions Process
Admission to GEMS Jumeirah Primary School can be made during the year, depending on availability, through the Registrar. The KHDA requires all students to submit certain documents to the school before they can enter the educational system in Dubai.

Failure to present the following documentation, once your child has received an offer, may result in your child losing their place at GEMS Jumeirah Primary School:
1 copy of your child's passport
1 copy of your child's birth certificate (residents of some countries must produce an attested copy)
1 copy of both parents' Emirates ID cards
2 recent passport photographs (on photographic paper please)
A copy of your child's latest school report (applicable only for all children entering Year 1 and above)
Transfer certificate. Please see below.
Full details of any special educational needs and individual education plans (IEPs) plus any Educational Psychologist's report, if completed. It is essential that all educational history is presented to GEMS Jumeirah Primary School prior to a place being offered;
Full details of all vaccinations and immunizations for your child.
Receiving an offer of a place at GEMS Jumeirah Primary School does not automatically give a right of access to any other GEMS school.
Transfer Certificate
Every student is required by the KHDA to produce a transfer certificate from their last school. This is strictly enforced and failure to produce a properly completed certificate, or a legally binding undertaking to produce all the necessary documentation, will result in your child's place being withdrawn. Please discuss your child's transfer certificate requirements with the Registrar as your country of origin is taken into consideration.

The Certificate must be on official school letterhead and must contain the following information:


Full name of the child
Date of enrolment in the school
Child's date of birth
Date the child left the school
Grade / Class on leaving the school
School stamp and signature of the Principal
Curriculum studied
NB: Children coming from countries other than United States, Australia, Canada, Europe and New Zealand should have the original Transfer Certificate (TC) attested by:
Ministry of Education (from country of TC origin)
Ministry of Foreign Affairs (from the country of TC origin)
UAE Embassy (from the country of TC origin)
Please be aware that children transferring from other education systems (including USA, Canada, Australia, New Zealand and South Africa) may be placed in a Year Group lower than expected by their chronological age due to KHDA regulations about placement out of their current system's sequence.
The KHDA has specific dates regulating the transfer of children within the UAE and from overseas, which GEMS Jumeirah Primary School adheres to. Please discuss these with the Registrar on application and satisfy yourself that you will be able to fully confirm to these regulations.
For more information, please contact the school registrar via email; [email protected]