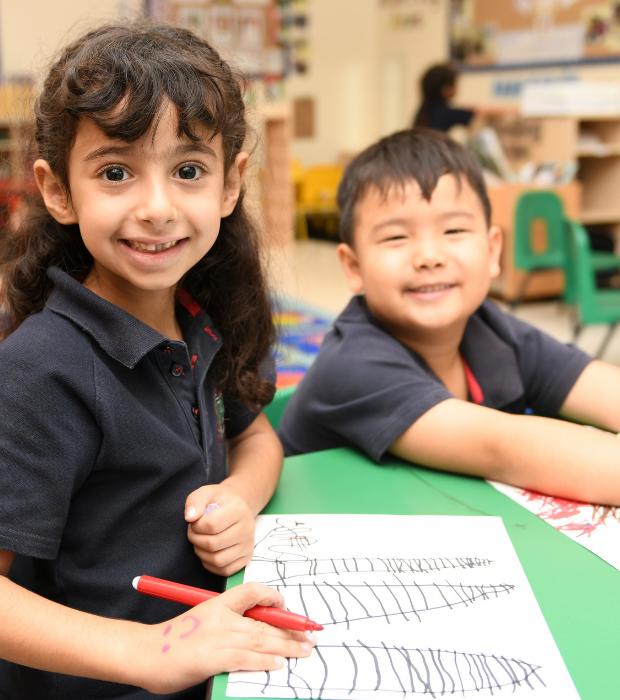 Art
Art at Jumeirah Primary School
At JPS, we see Art as a driver of creativity, inspiration and imagination. We ensure that our pupils are able to communicate what they see, feel and understand through experimentation of colour and technique. We weave art through the curriculum; whether it be through responding to art in English or collaborating our knowledge in Conceptual Learning, allowing our students the opportunities to bring our concepts to life. Self-evaluation of work is fundamental to our pupils' development and is encouraged throughout.
In past years, we have introduced the use of sketchbooks to record and develop ideas in order to show progression of our children's artistic ability. We have also looked at developing our STEM provision through the introduction of digital art to inspire and provide a fresh approach to art.
Due to COVID-19 restrictions, the subject has been challenged. Art Festival will be once again established as a memorable moment within JPS. Children's work is celebrated and recognised in our very own year group galleries for parents and children alike to view and hopefully be inspired by others. This year, it will be presented virtually for all parents to see.