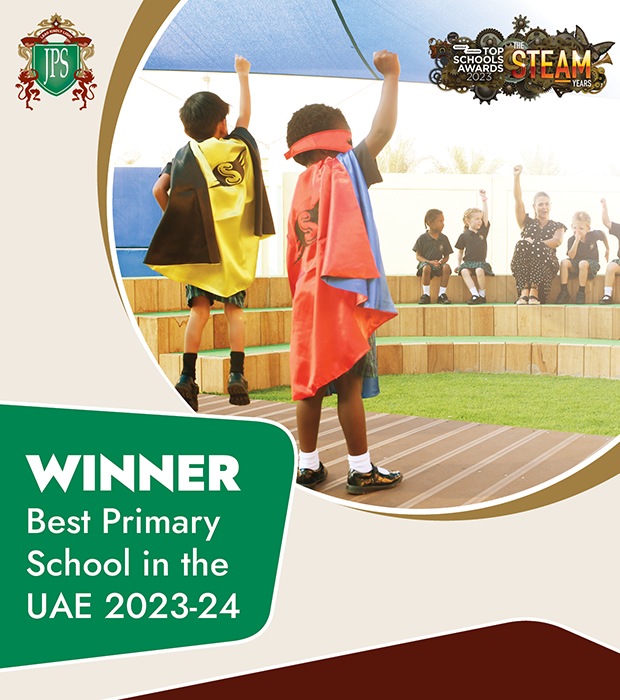 Best Primary School in the UAE 2023-2024
Tuesday -21st November, 2023
We were thrilled to be awarded Best Primary School in the UAE by the prestigious Top Schools Awards by Schools Compared. This award is a testament to the dedication of our amazing school and community. As the winner was announced, Top School Awards described JPS:
"It's not about the accolades which come thick and fast, including BSO (across-the-board) and KHDA "Outstanding School" status. Nor is it about the history, or the buildings. In this school it is about, instead, that rarest of all combination of outstanding leadership, outstanding teachers, phenomenal structures of learning and looking after each child, an absolutely beautiful inclusiveness with very mighty engines to respond, GEMS investment – and the impact of adoring parents and students.
Year, after year, after year, these blend to create nothing less than absolute perfection. If you were to try and design the perfect Primary, this would be it."