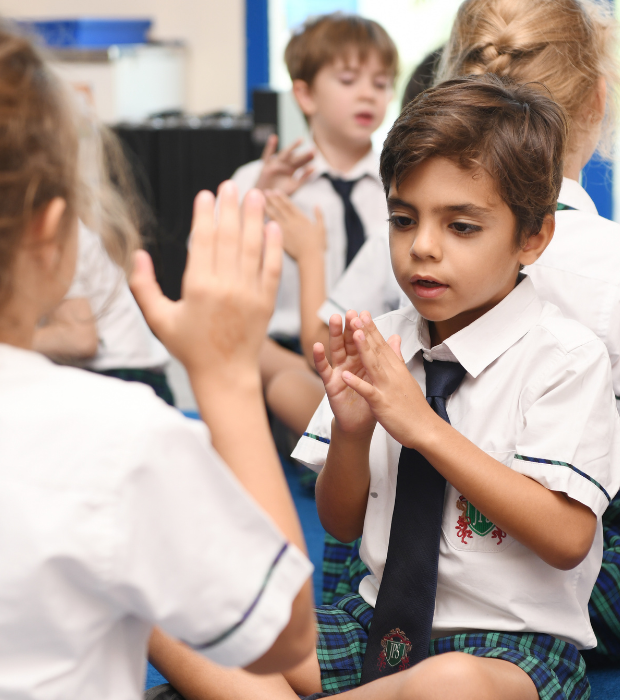 French
The French Department at GEMS Jumeirah Primary School
French at GEMS Jumeirah Primary School is taught by Mrs Teresa Crossland, along with Specialist Teaching Assistant, Mrs Grace Petit.
The children in years 3-6 have one French lesson per week for 40 minutes. We cover a wide range of different topics over the course of their language learning journey and the students develop their speaking, listening, reading and writing skills. The children progress from being able to use single words to constructing full sentences including a variety of adjectives, connectives and expressions of time. They also begin extending their written and spoken French by giving reasons for their ideas and opinions. In addition to learning the language, the children are introduced to a variety of aspects of French culture and the Francophone countries.
Students at GEMS Jumeirah Primary School enjoy challenging and fun activities which stimulate and encourage their learning of French. Above all, our aim is to instill a love of learning languages and we couldn't be more impressed by the high levels of motivation, engagement and enthusiasm displayed by our students when it comes to this subject.
Outside of their regular French lesson, students have access to two useful websites (Linguascope and Language Angels) in order to promote their independence and practice and retain key vocabulary. The children can access these at any time as reinforcement of topics learnt across the year.
The French native speakers follow an adapted programme of study which focuses on practicing and enhancing their spelling, conjugation and grammar skills. This will either be via extension of the work that the rest of the class are doing (particularly in Year 3), or through a different activity which is assigned to them relative to their level.