PROUD TO DELIVER

High-Performance Learning
RECENT

Achievements
View the recent achievements of our students

JPS

Connect
JPS Connect is the name of our Inclusion department. We believe that all children, regardless of need, are entitled to be included at school and have equal access to the broad and balanced social and academic learning opportunities that JPS offers.
We offer a service to connect children who require additional support for learning in a range of different areas. We offer wellbeing support from our highly trained school counsellors and inclusion support for learning from our support teachers and learning support assistants. Specialist teachers provide 1-1 Maths and Literacy support. English Language Learning support for those new to English is provided by our ELL coordinator and boosted with the Lexia Core 5 programme. We offer The Listening Program® to develop students' attention and provide Enrichment opportunities for Gifted and Talented students through our membership of the Dubai Enrichment League.
We also connect learners to outside specialist services in school, such as Speech and Language and Occupational Therapy and Assessment services provided by Educational Psychologists. By accessing the services that JPS Connect can offer, we serve as a support service for children and their parents.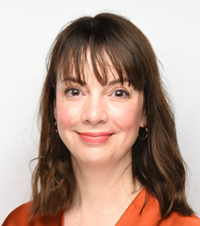 Elspeth Mackie
Head of Inclusion
"I truly believe that every child with additional needs can be successful and fully included in school life and I have a passion for supporting children to make this happen for them."
"We have seen a huge difference in my son's ability to decode, since joining JPS Connect" - JPS Parent

of students consistently achieved their targets in literacy in 2019/20

"After my student joined 1:1 math programme, it has become her favourite subject" - JPS Teacher

of students consistently achieved their targets in numeracy in 2019/20
STUDENT

Leadership
At Jumeirah Primary School, the development of lifelong leadership skills is one of many learning opportunities offered to all students from Year 3 to Year 6. Having effective student leaders supports the development of responsible learners, creates a positive school environment and encourages students to model the JPS values. Positive student leadership opportunities and experiences help our students become independent and responsible citizens, making sure they are prepared to become lifelong learners.